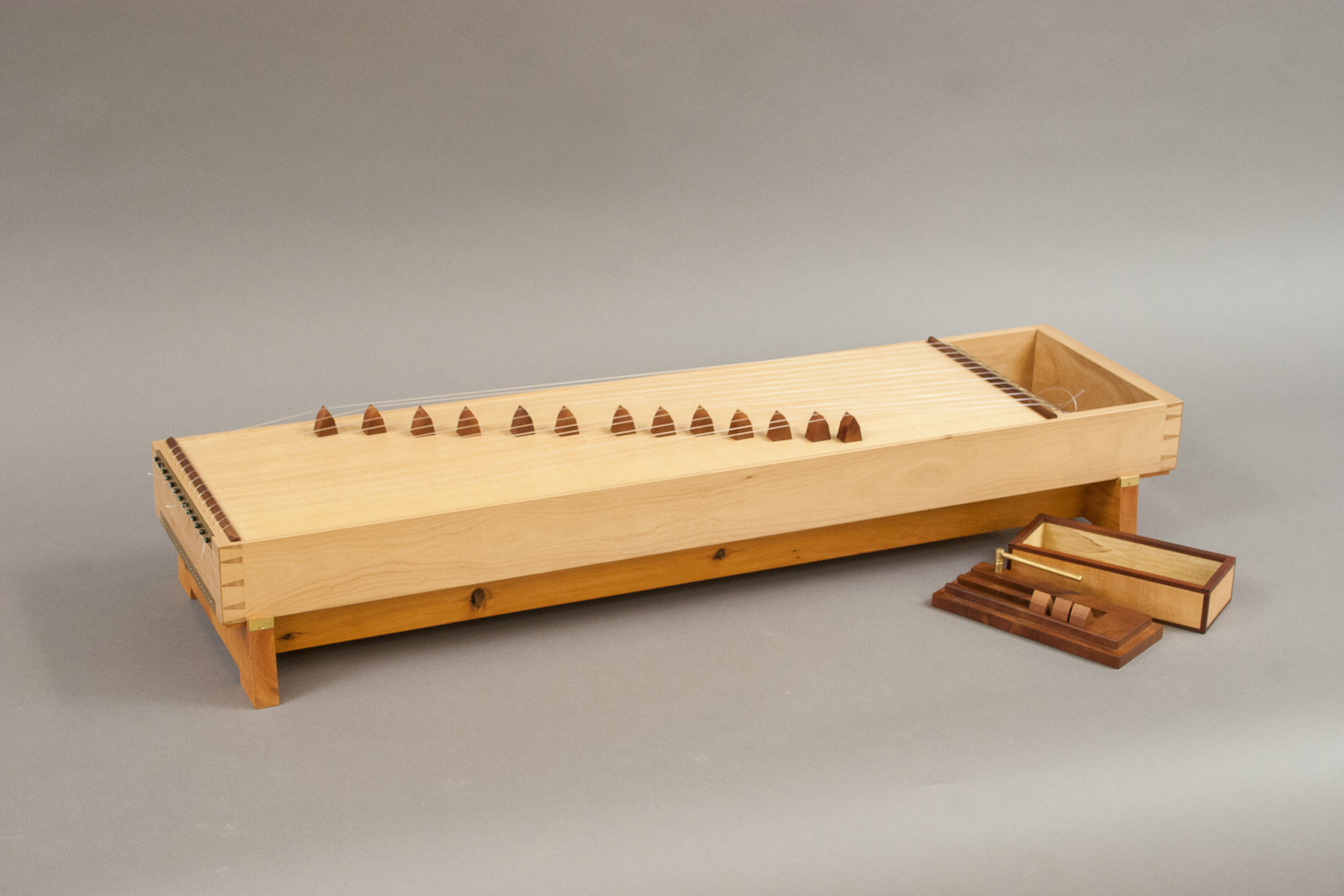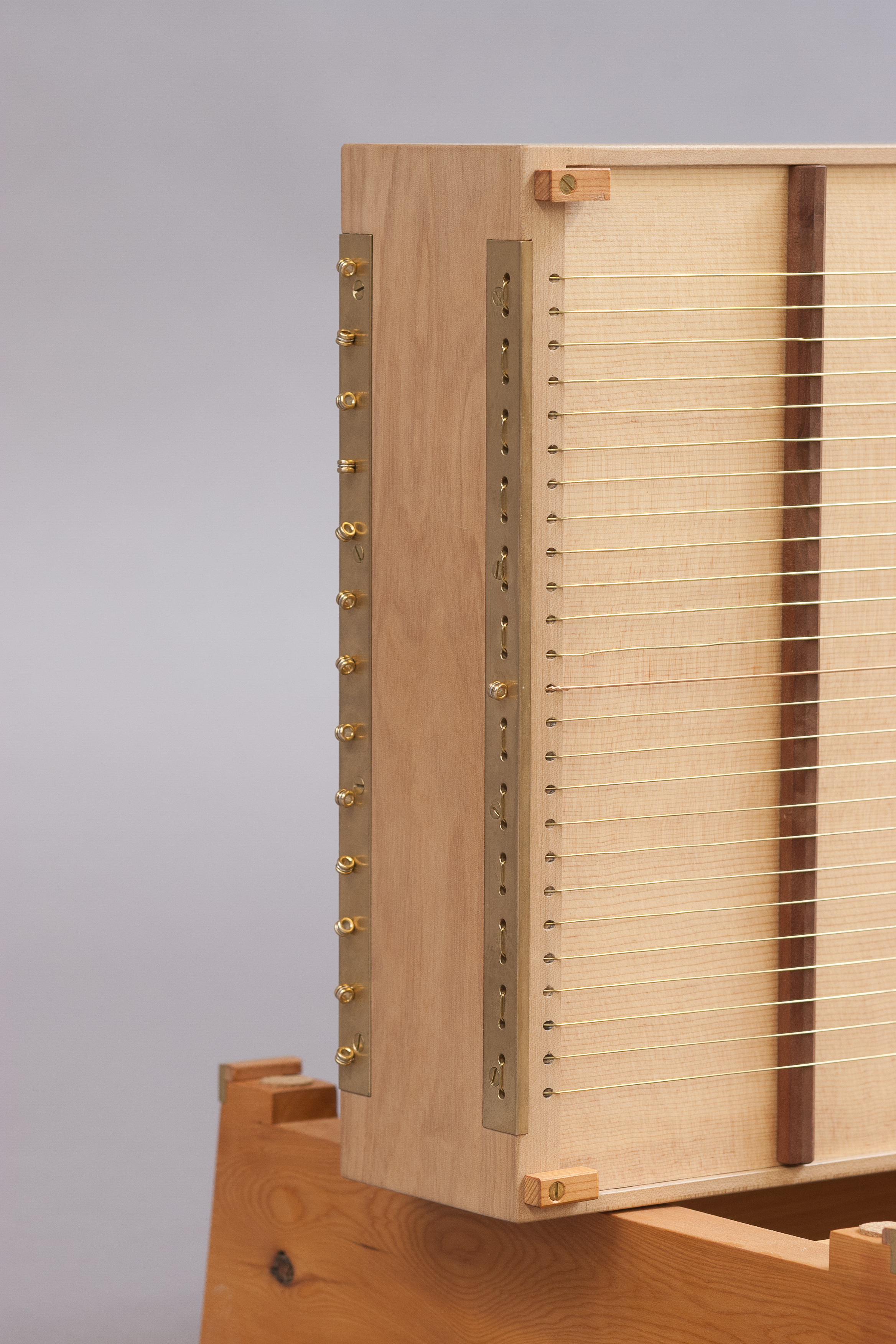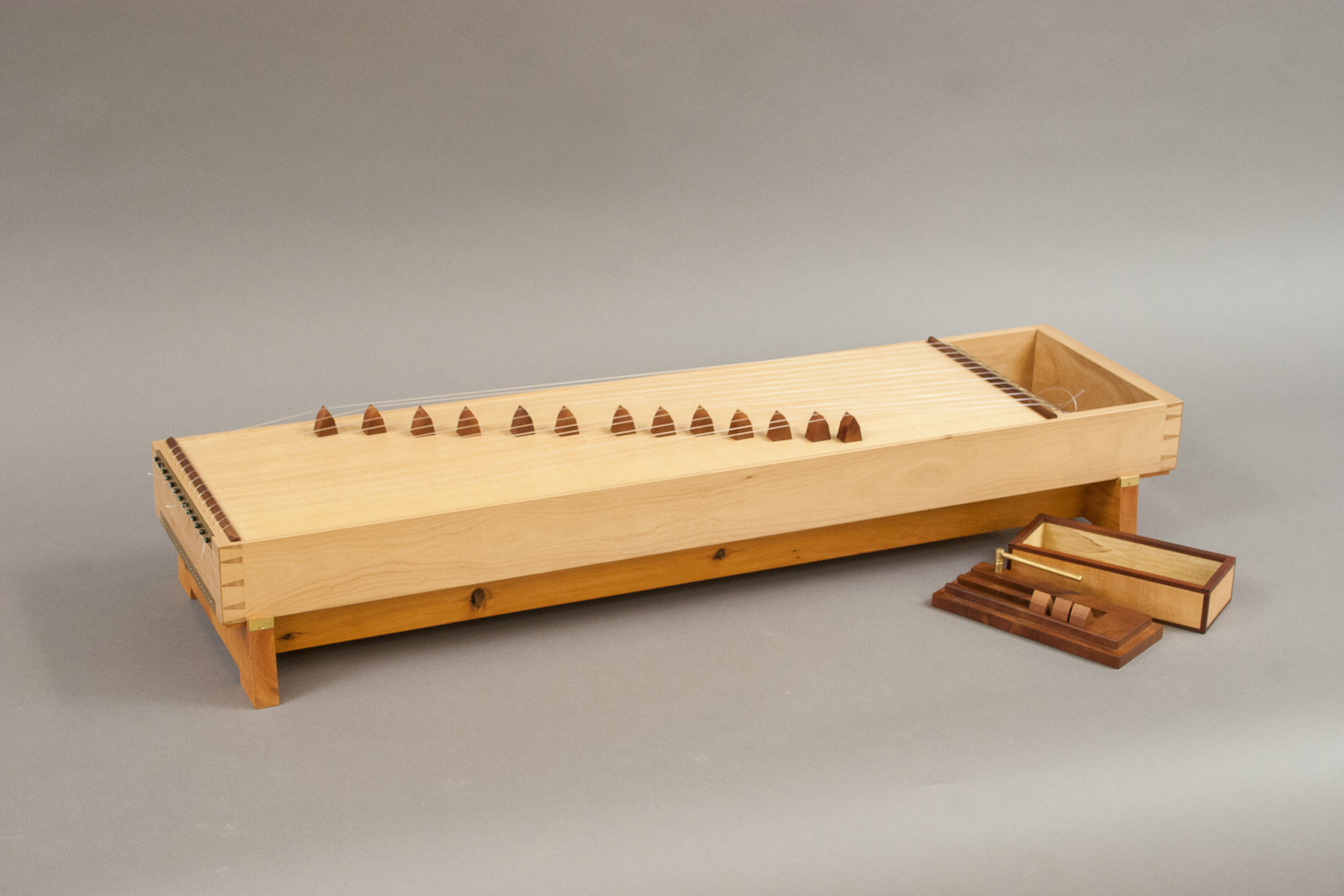 The Cabinetmaker's Zither is an original design for a stringed instrument, made from local woods.
The sound hole design, coupled with the sympathetic strings, creates a resonance and reverberation with the thirteen main strings on top.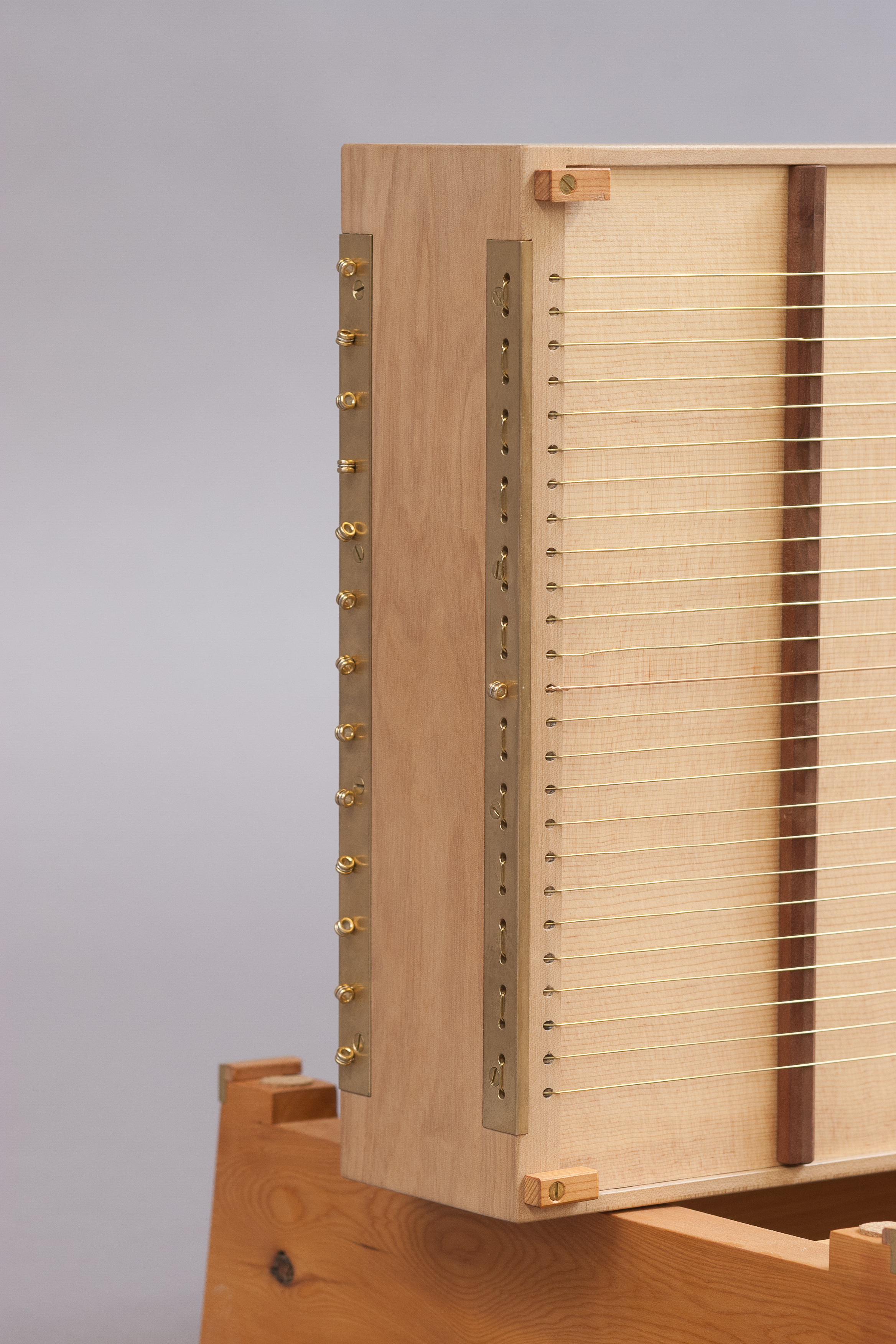 All the brass hardware is shop made, preventing wear and tear on the wood.
With 38 total strings, there's a lot of metal on the zither. Only the tuning pins and a few brass screws were not made in shop.
Photos by David Welter