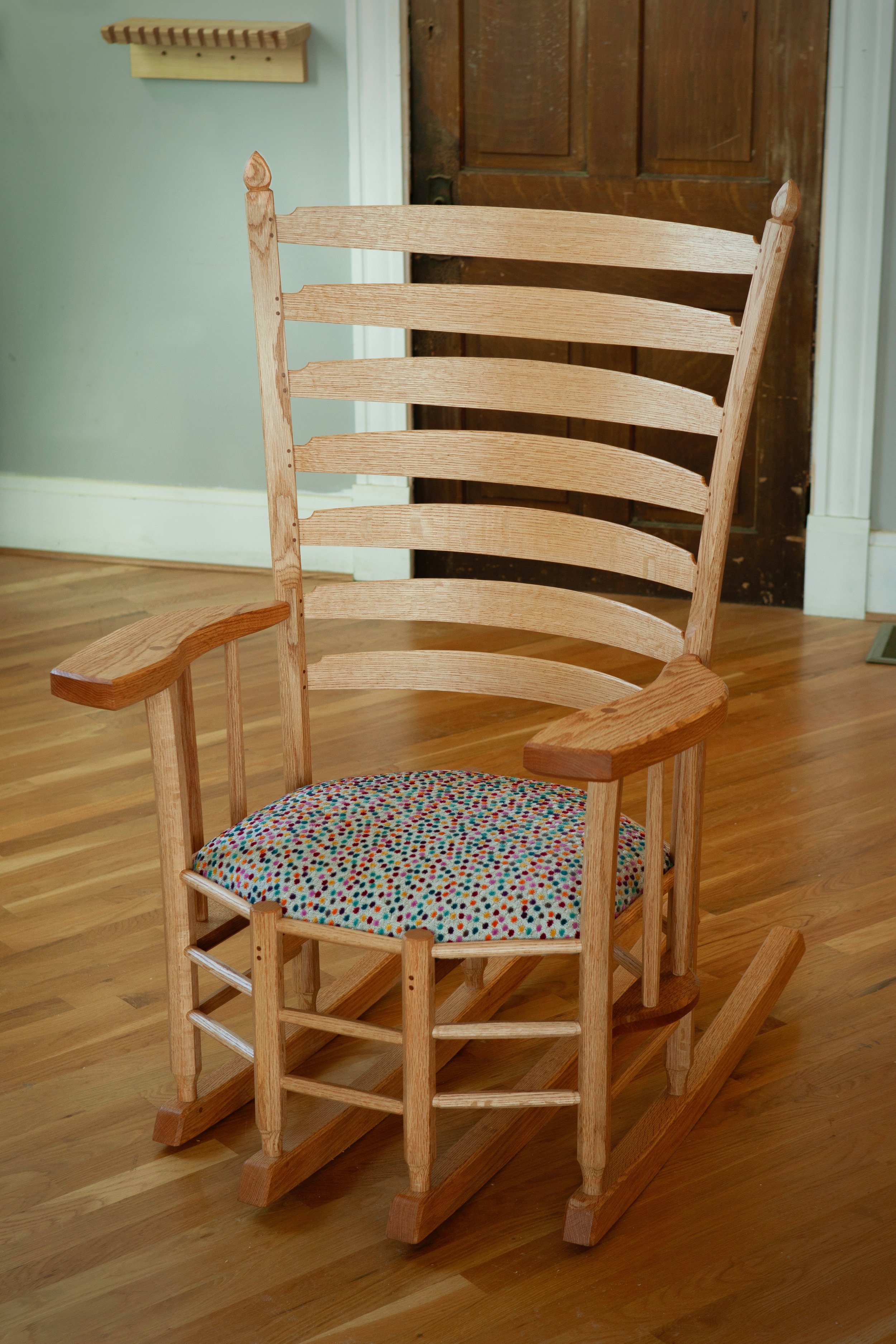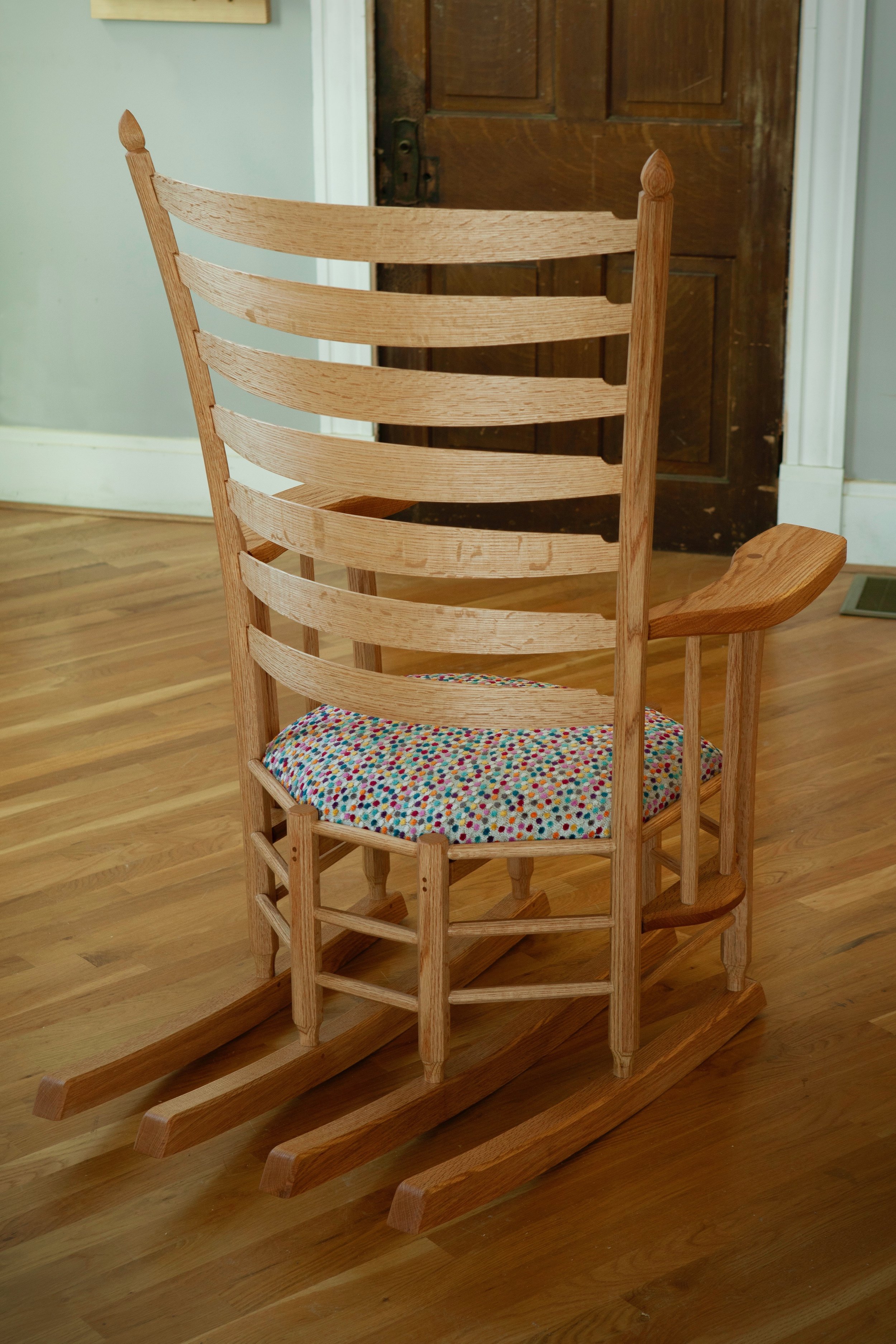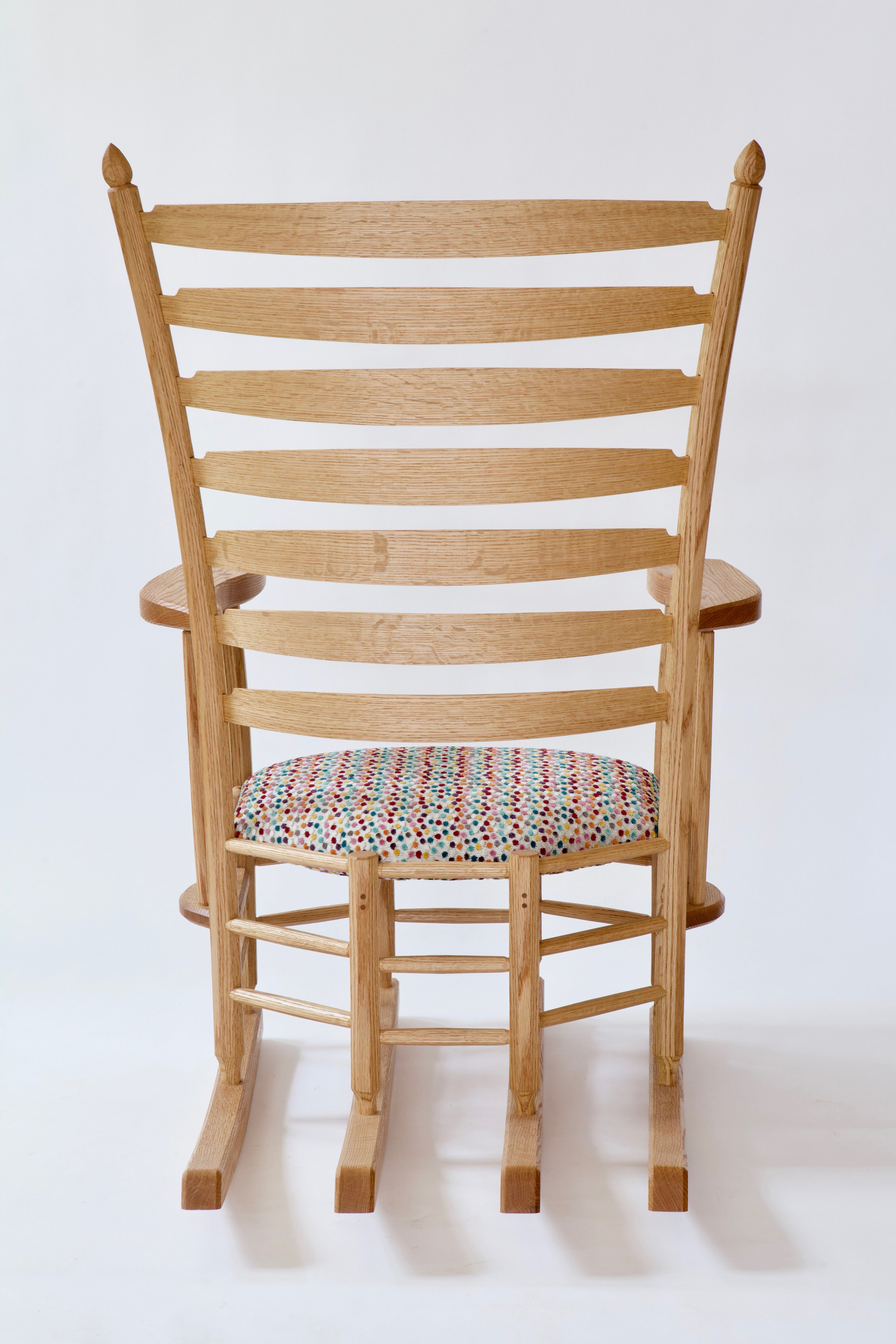 Fatman "Pop-Tart" Two-In-One Rocker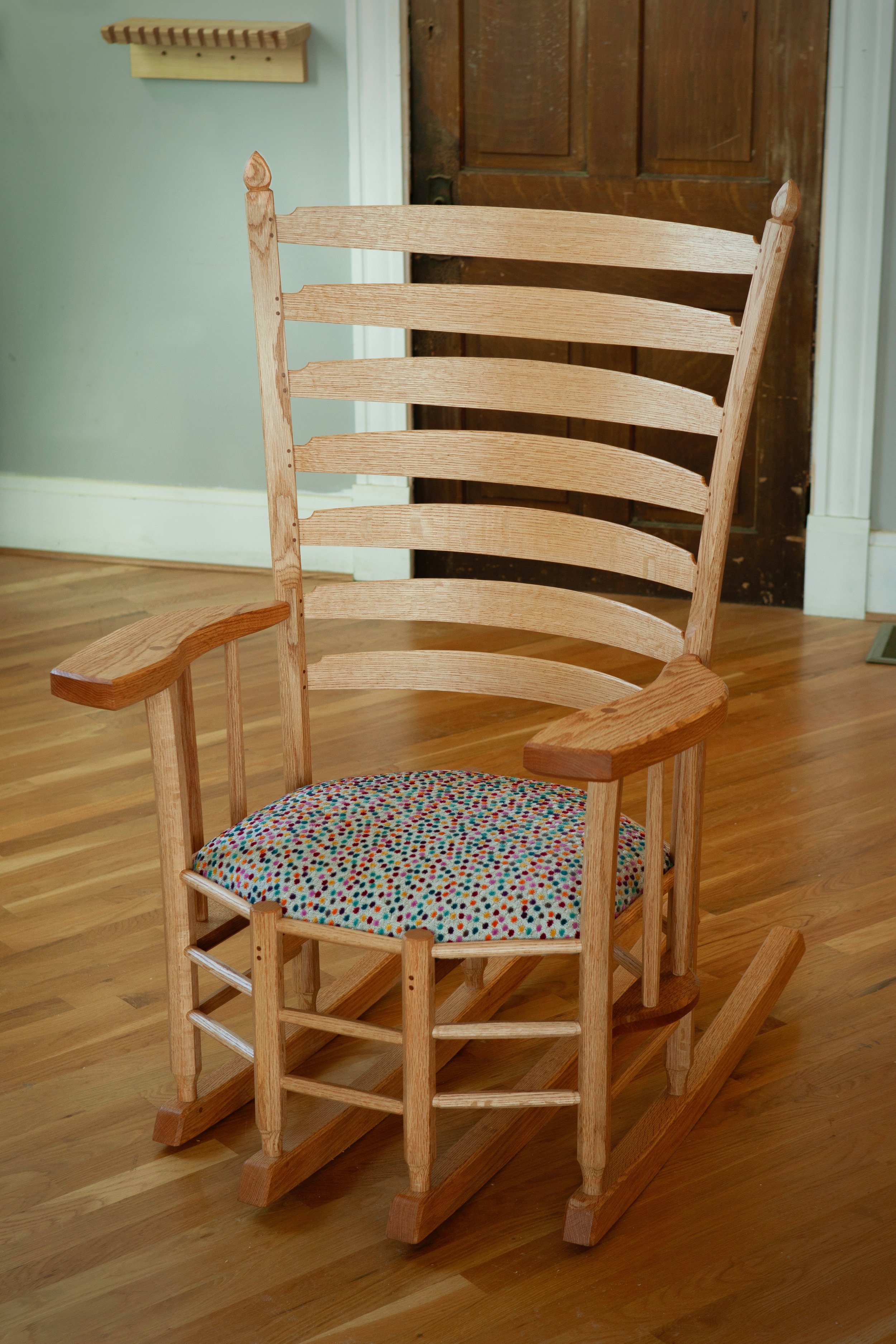 This chair is an homage and design/build study of the famous rocking chairs made by Eastern Kentucky chairmaker Chester Cornett.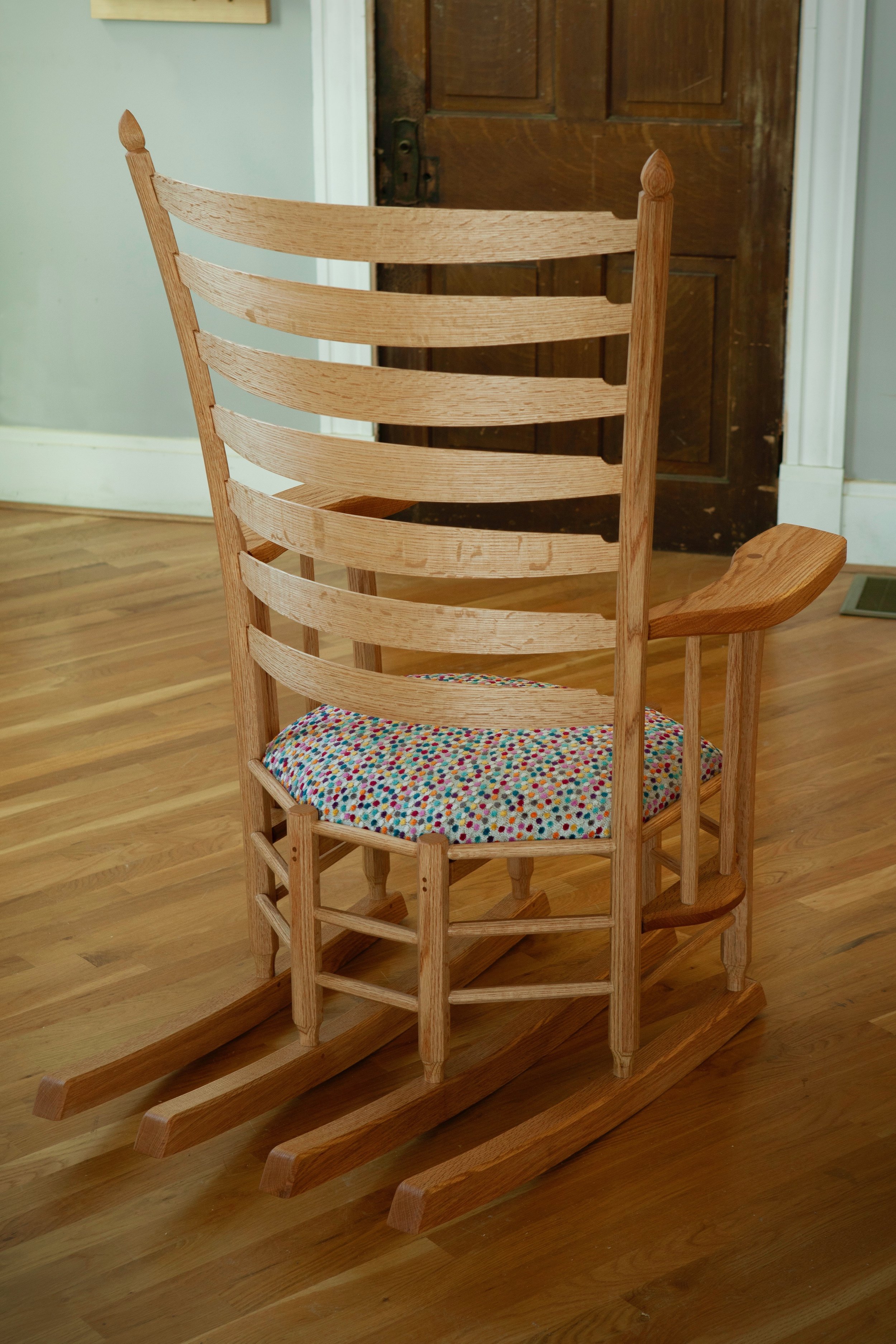 Cornett's designs often feature a repetition of eight in the geometric form. All elements of this piece are eight-sided, and there are eight posts, four rockers, and 48 individual pieces that make up the structure of the piece.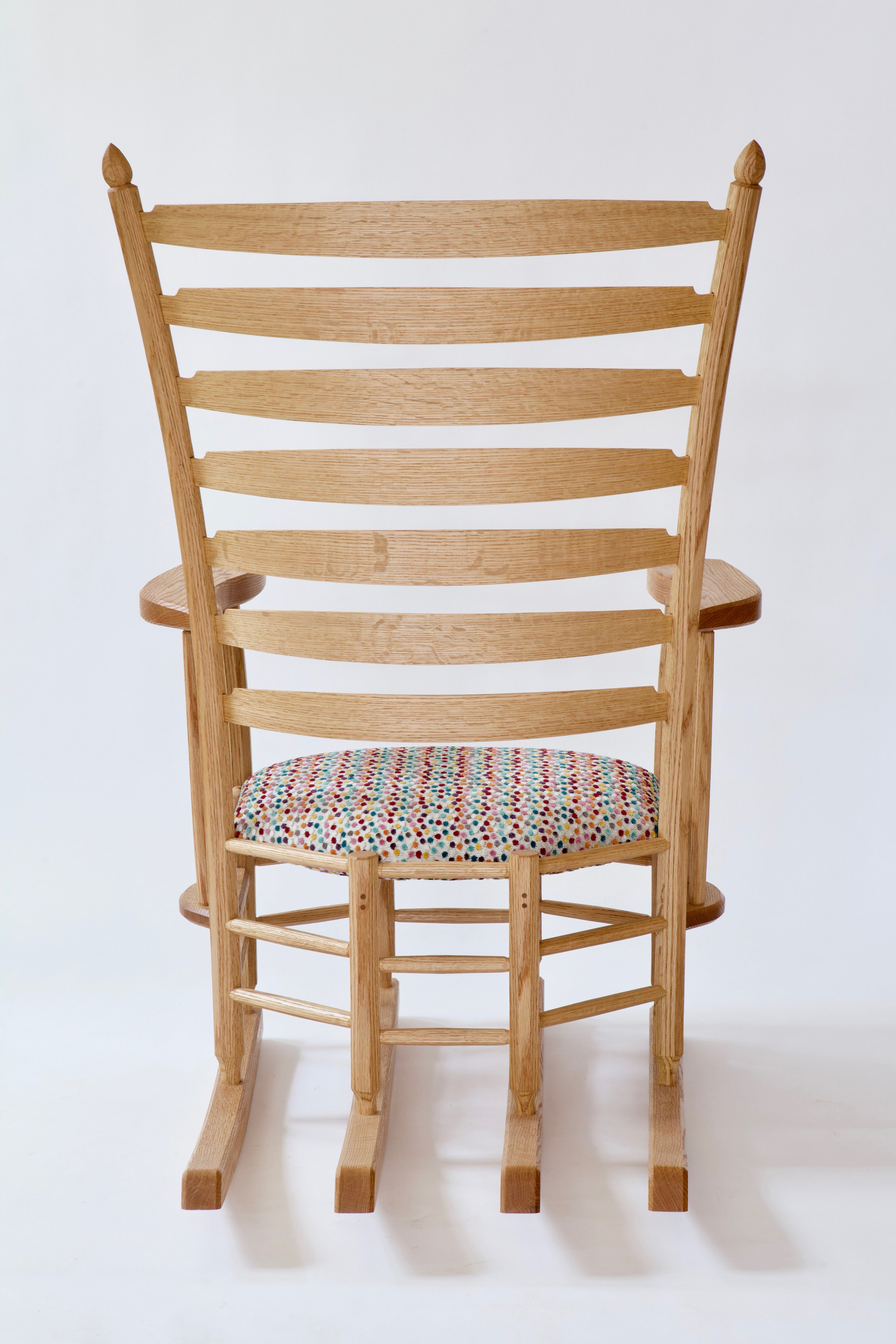 The chair's wood was split and dried from a log of black oak, constructed using a greenwoodworking technique, with superdried rungs and air-dried posts. The only sawn elements are the rockers and arms, which were sawn from 8/4 red oak.
The seven slats are steambent and fit in place, rived and shaved from the same log as the rest of the piece.
The chair is notably grandiose in its dimensions, a feature Cornett used in his own work, which inspired his use of the term "fatman rocker," to indicate the overbuilt elements of his larger chairs.
The seat drops into the frame, and is upholstered with a bold polka-dot pattern that I think captures the bombastic nature of Cornett's designs, and adds a fun element to what is (in my opinion) an exciting and fun design.