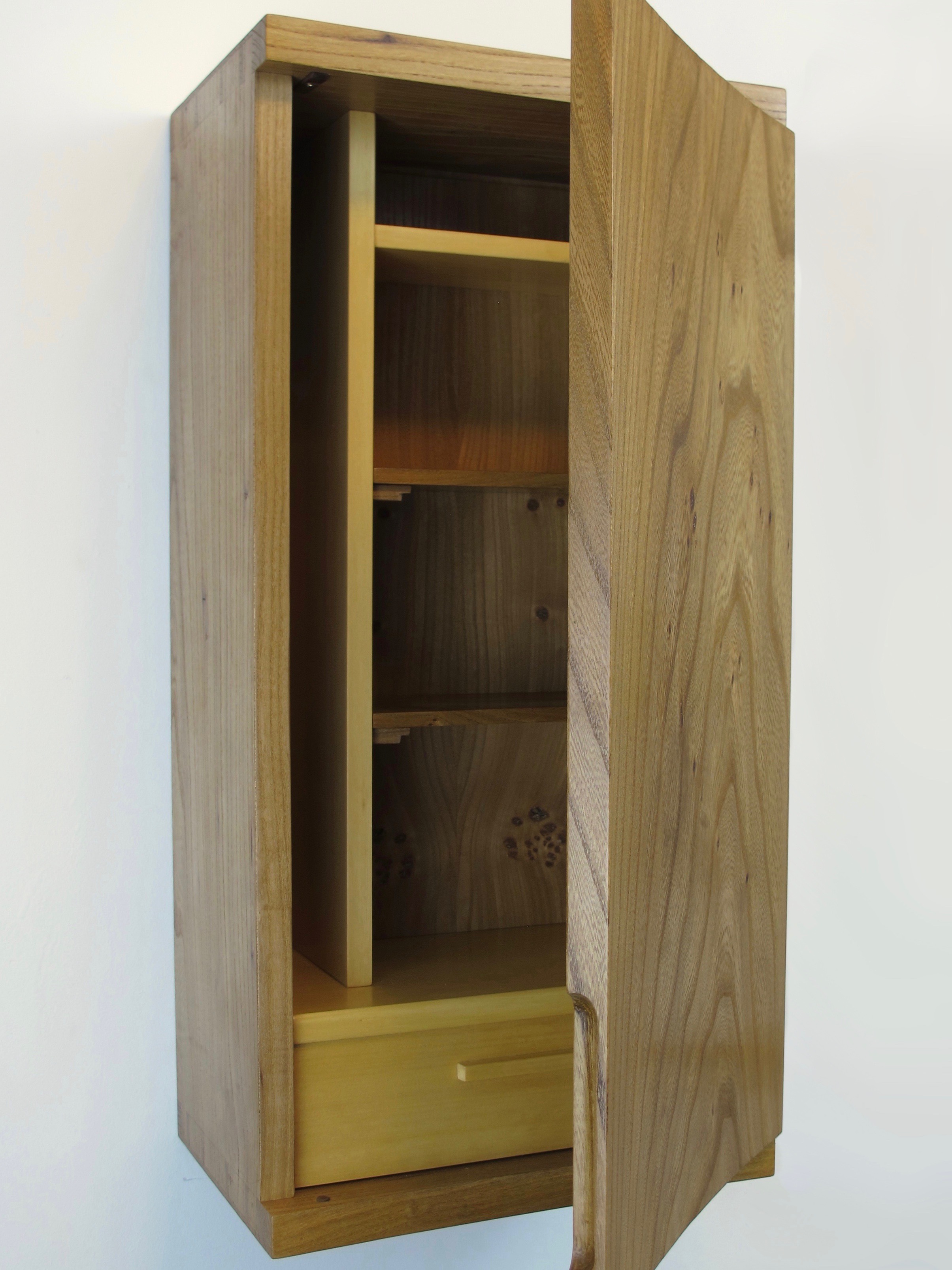 A Krenovian wall cabinet, Japanese elm (Zelkova) and Alaskan yellow cedar.
The interior has two moveable shelves, a single drawer at the bottom and two cubbies, at the top right and left hand side.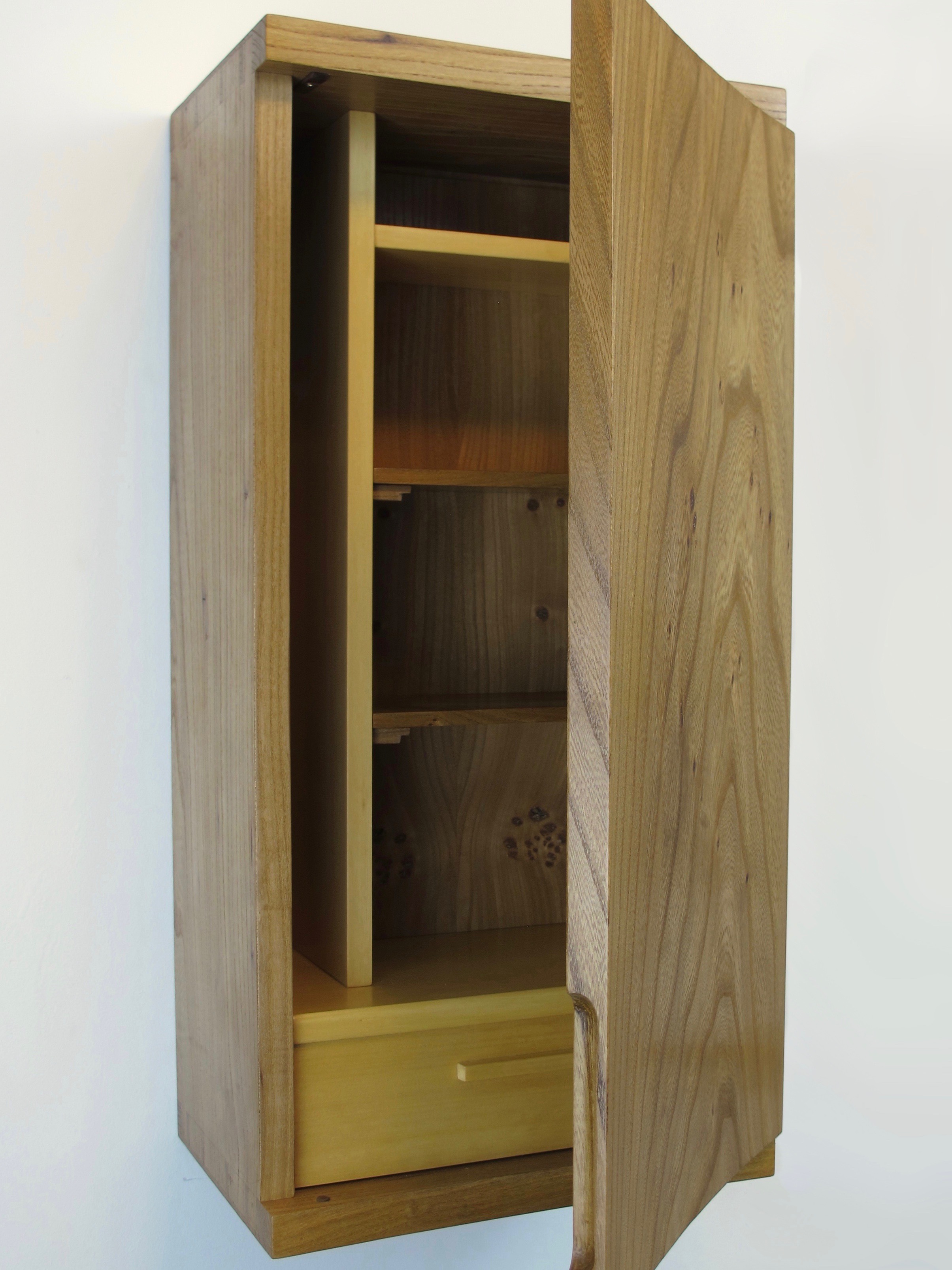 The door is convex, having been coopered by hand from a single piece. The profile of the top and bottom of the carcass match this curve.
The door is hinged on brass knife hinges, with a shop-made friction latch (at top left, just inside the door frame) and strike button (opposite at bottom).
The carcass was joined with hand cut, variably spaced half-blind dovetails, and was finished entirely by hand plane, with no sanding occuring before application of the shellac.
The small adjustable shelves have hand carved shelf pins, and the back panel is a solid book-matched burl figured piece, inset into a groove in the back of the carcass to accommodate wood movement.
The interior of clear, fine grained Alaskan yellow cedar provides a compliment to the exterior of coarser grained elm. The drawer face was mortised and tenoned, to allow an overlay of the drawer box.
The pull, located on the left hand side of the door to encourage delicate usage, is also hand carved. The carcass is slightly proud of the door, to give the hand a guide to look for the pull.
The finish used both on the exterior and interior is hand rubbed shellac, with the addition of a hard wax coating on the outside, also hand rubbed and buffed.
The door's texture shows evidence of the coopering process, which was left as a testament to the hand-work and an interesting tactile surface. Again, there was no scraping or sanding, which would have blunted the scalloped surface.
The interior is reconfigureable, and not permanently affixed- as currently arranged, it is geared towards the keeping of precious objects and keepsakes.
Sturdily attached to the wall with a french cleat, it can easily and steadily hold its contents (and any passerby) up.