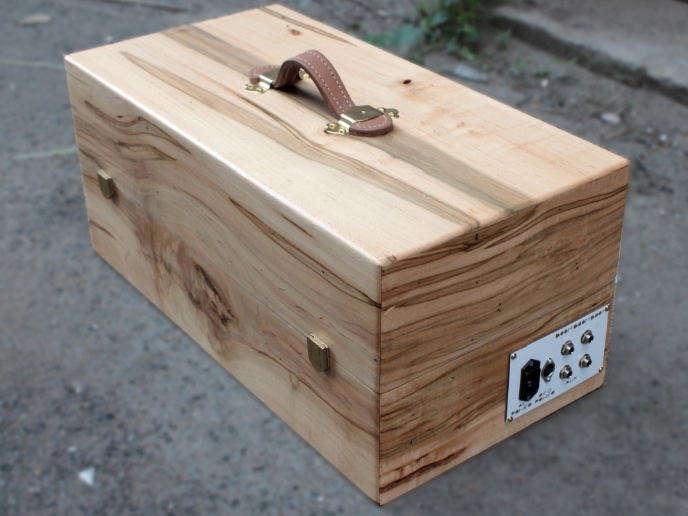 This simple maple bedframe was built to fit into a room barely large enough for the intended mattress – as such, the legs were carefully made to accomodate the wall base moulding. It was made with hard maple and marine plywood panels.
This small keepsake wall cabinet is made with dovetail joinery, cut into a beautiful board of birdseye maple, found in the racks at a local big box store.
The drawers are unique, with bocote fronts and purpleheart sides, with a doweled lap joint.
The bottom tray holds a potpourri made from Palo Santo plane shavings, an incense wood from Peru.
A small stacking box, made from the same board of bocote as the previous cabinet's drawers. The tops and bottoms of the stacking trays are Western redcedar.
A simple bedside table, with a zelkova (Japanese elm) top and cherry legs.
The top "floats" in between the legs, supported by tenoned rails. The finish is Osmo hardwax oil.
A small madrone shelf/cabinet, built with wedged through tenons, to hold my ceramics. It is finished with shellac and wax.
A simple shaker bench, designed for a class to be made from a single 1" x 12" x 6' piece of pine from the big box store.
A lamp made from Alaskan yellow cedar and Burmese teak. The top joint was carefully cut by hand, and adds an elegant touch of joinery to an otherwise minimal design.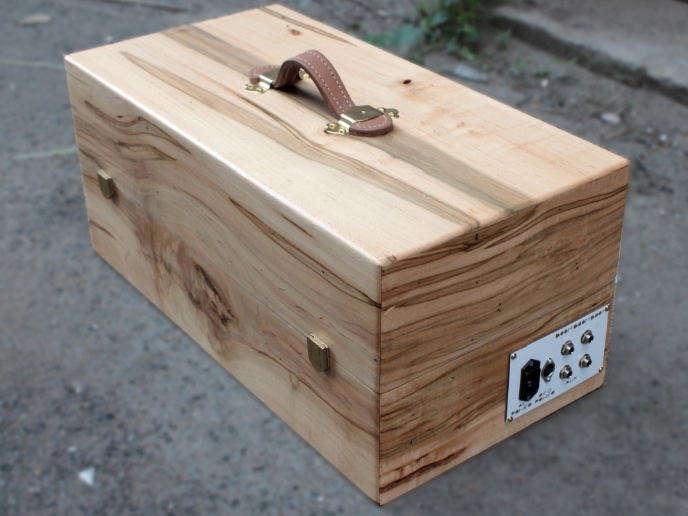 A very old project, made with my father – a case for my modular synthesizer out of ambrosia maple. The top and bottom separate, using brass door hardware.