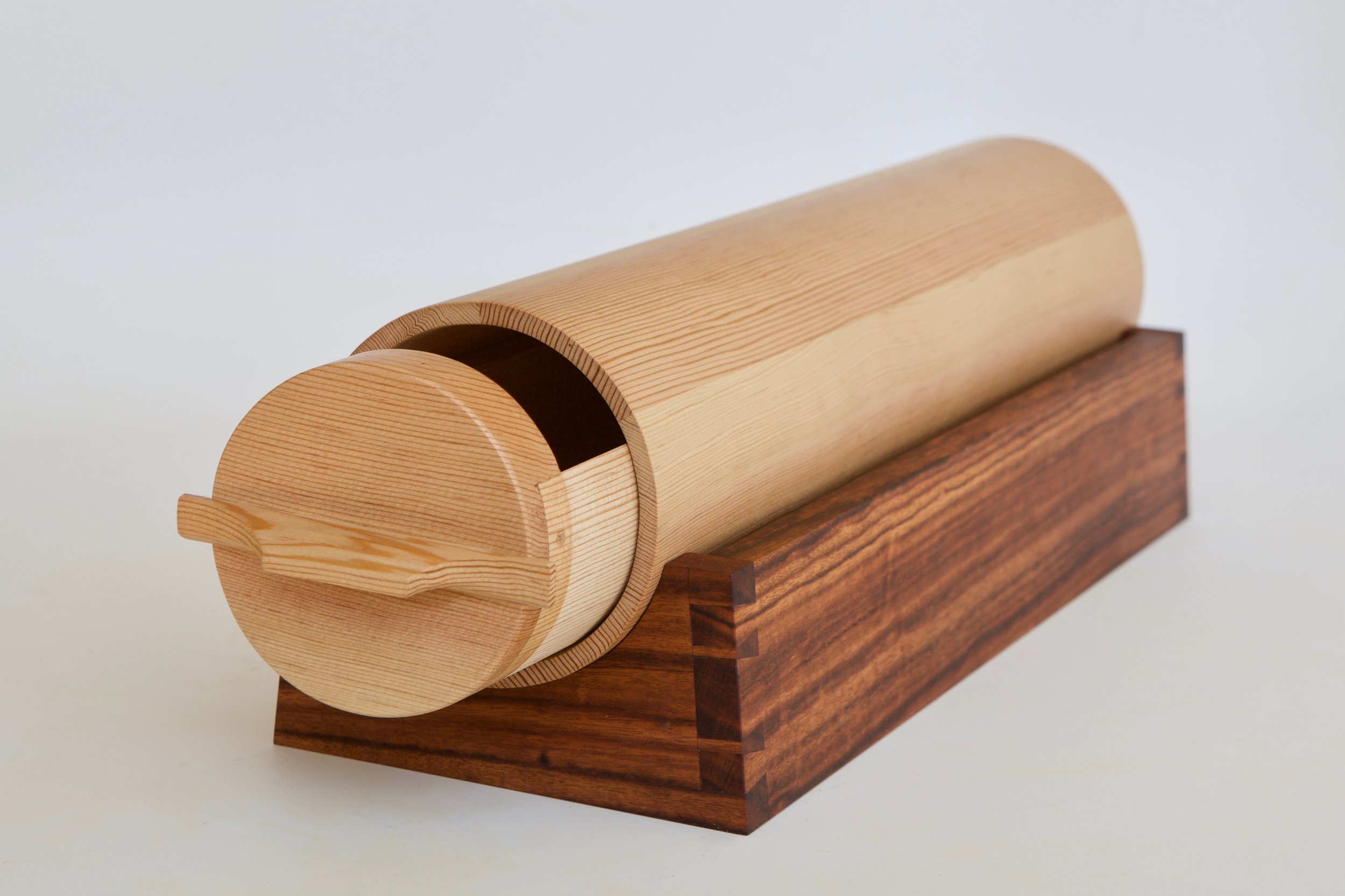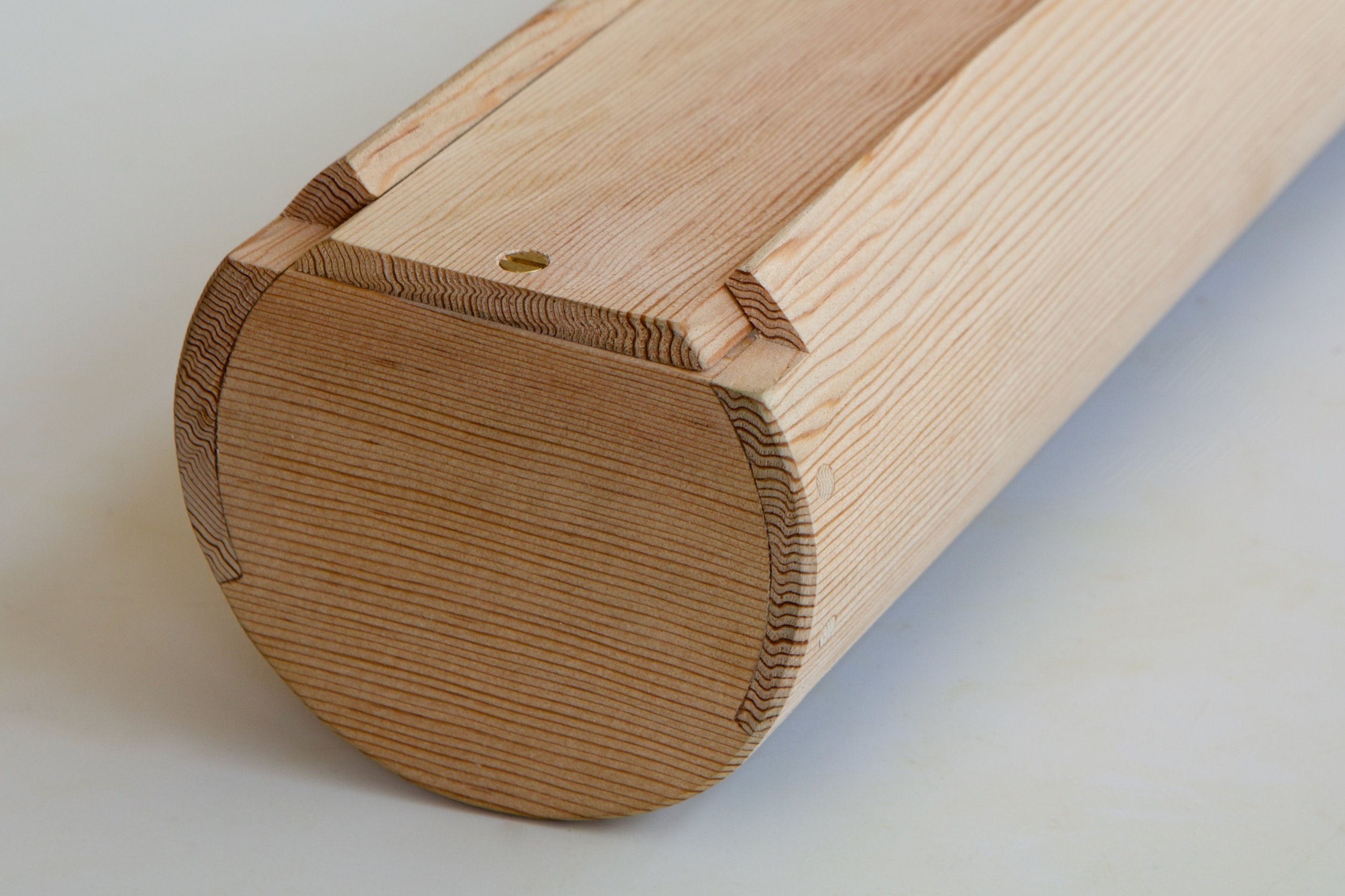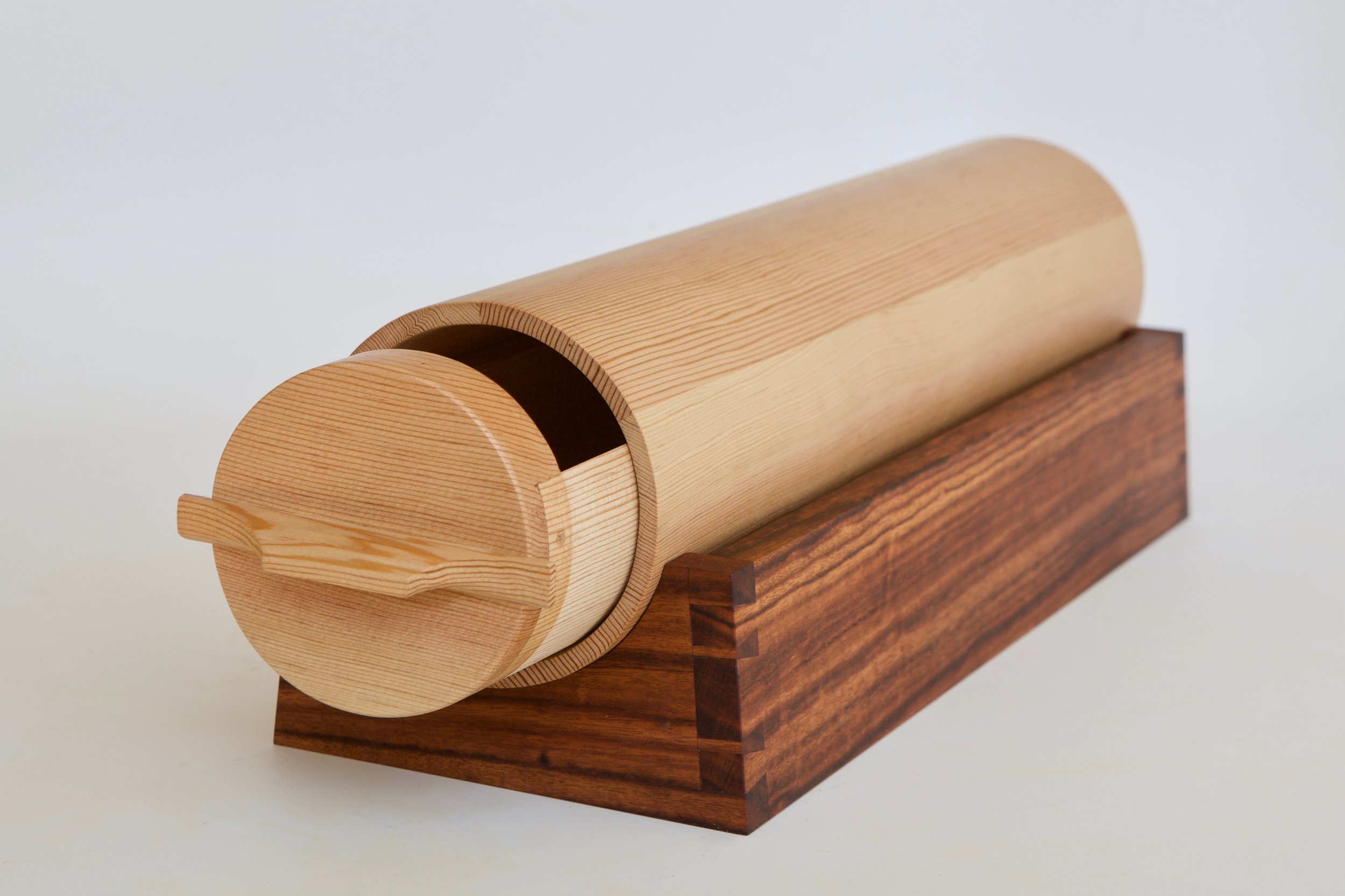 This small coopered "drawer on a stand" was made in September, 2018. The carcase is Douglas fir with a shellac finish and the stand is pao ferro with an oil/wax blend finish.
It was made as an experiment in small radius coopering, something I'm quite interested in exploring in the context of my cabinetmaking work. The carcase is a six-stave construction that was rounded and hollowed completely by hand with a coopering plane.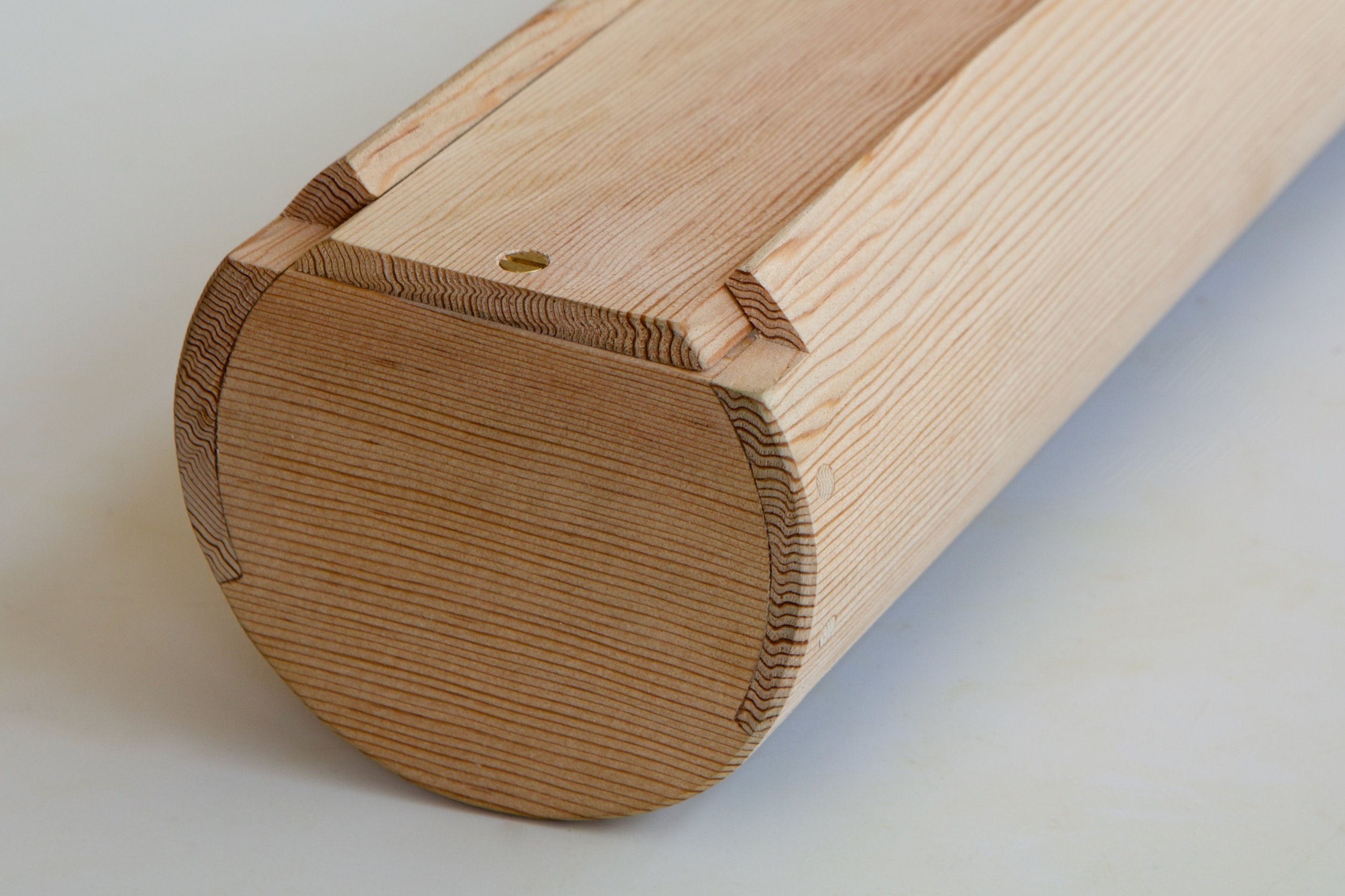 The drawer is a pretty novel construction, with single-piece coopered sides pegged to carefully rounded front and back mortises.
The carcase is held in place on the stand with two small tapered brass registration pins, which keeps the drawer oriented correctly, as well.
The stand is a simple three-part construction with handcut dovetails at a slight angle, to offset the roundness of the carcase.
The coopering plane I made as a part of this process is shown here inside the cabinet. It works at just slightly under a 2" radius. The plane is pernambuco with a pao ferro sole, made in the laminated style of James Krenov.