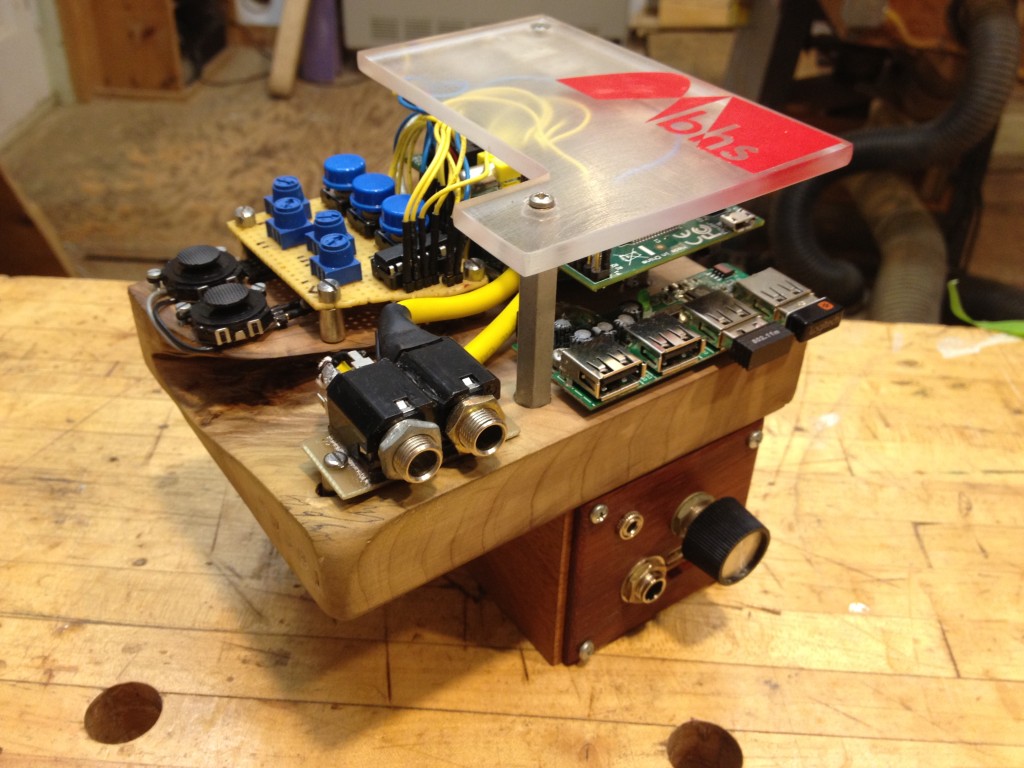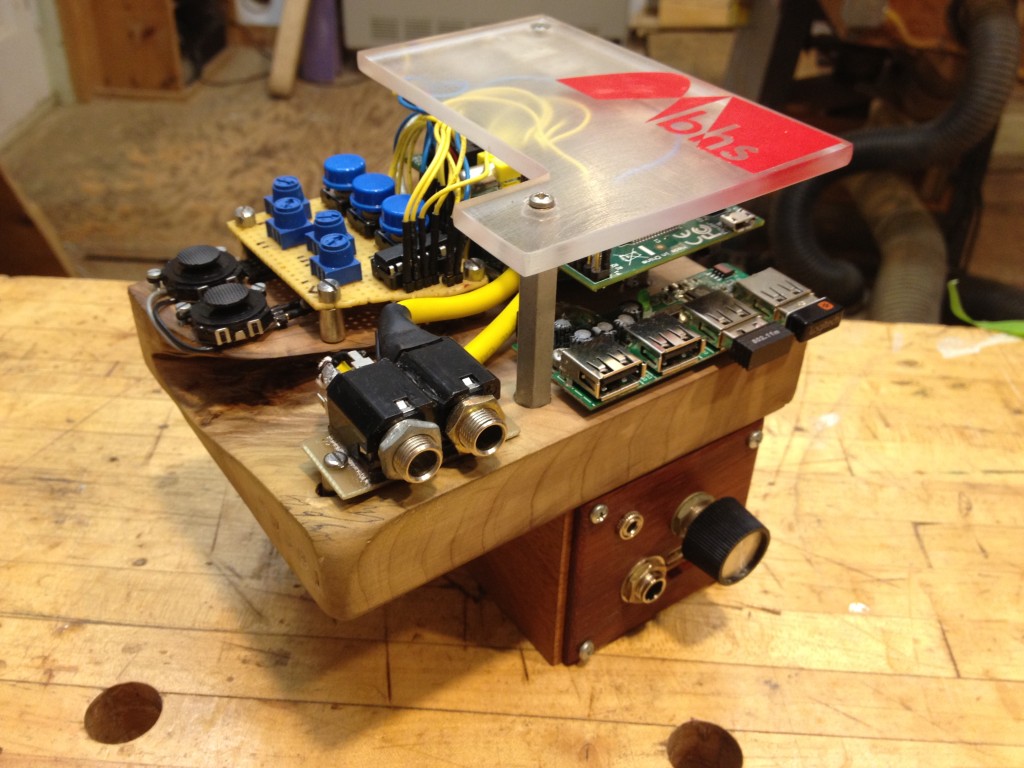 cusPi
Raspberry Pi powered handheld synthesizer. Two PSP joysticks and small potentiometers and button interact with embedded Pure Data program. Amplifier and sound interface built into the Tennessee Red Cedar body.
Modular Synthesizer
Modular synthesizer comprised of my own, handmade modules. Ambrosia maple case.
novoSublimette
Mechanical MIDI sequencer. 24 small snap action switches "read" a raised surface, and translate that surface into midi note messages.
abOmnichord
A circuit bent Omnichord, with many new touchpoints added to the exterior of the instrument, running to a new circuit board.
imP
Small impedance matching circuits in guitar pedal format. It makes piezo crystal contact microphone sound much better.
Crush and Bang
A circuit bent Yamaha RX17, probably my first digital musical instrument, made in 2008. Oak frame built around the repainted plastic instrument to house the mods.