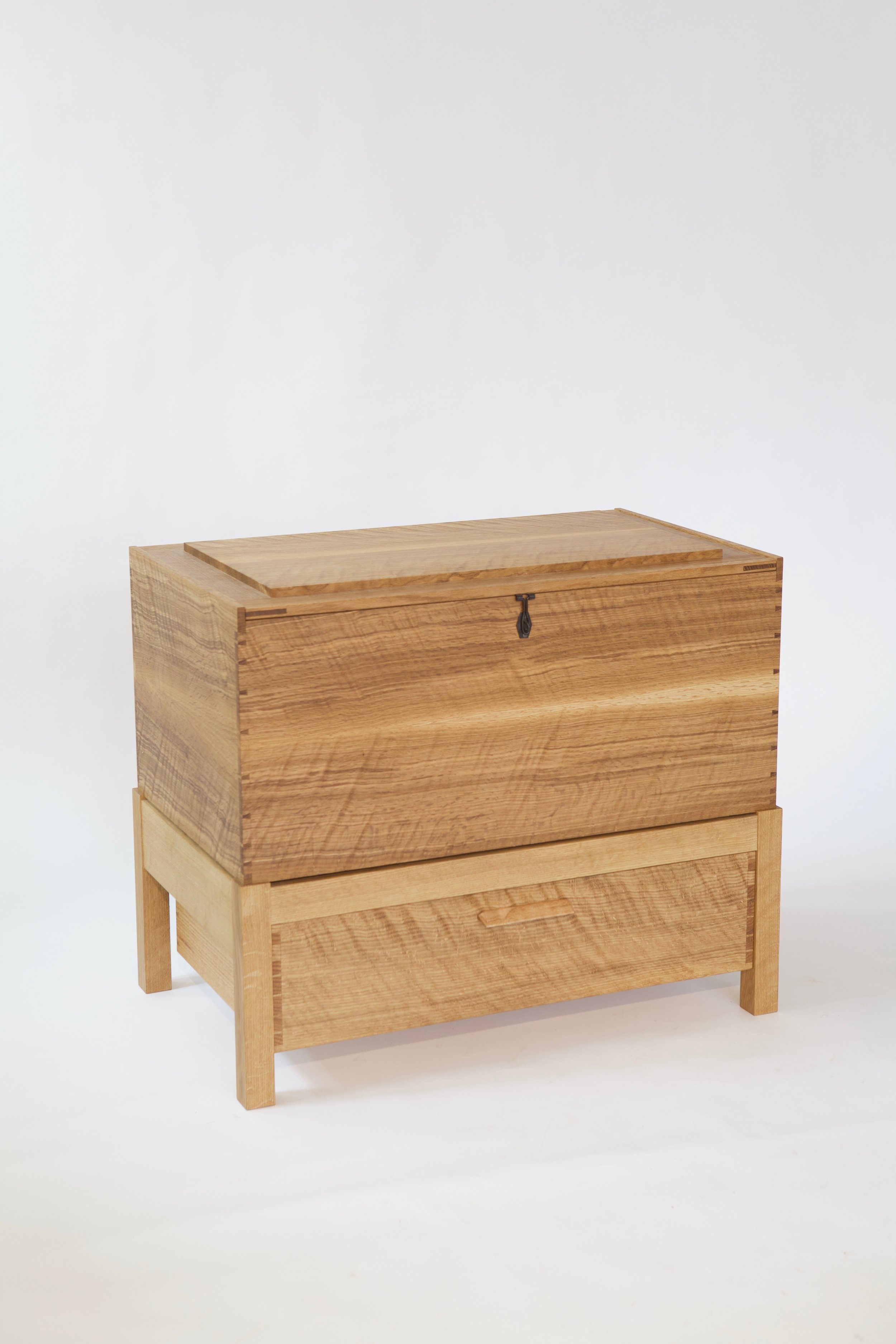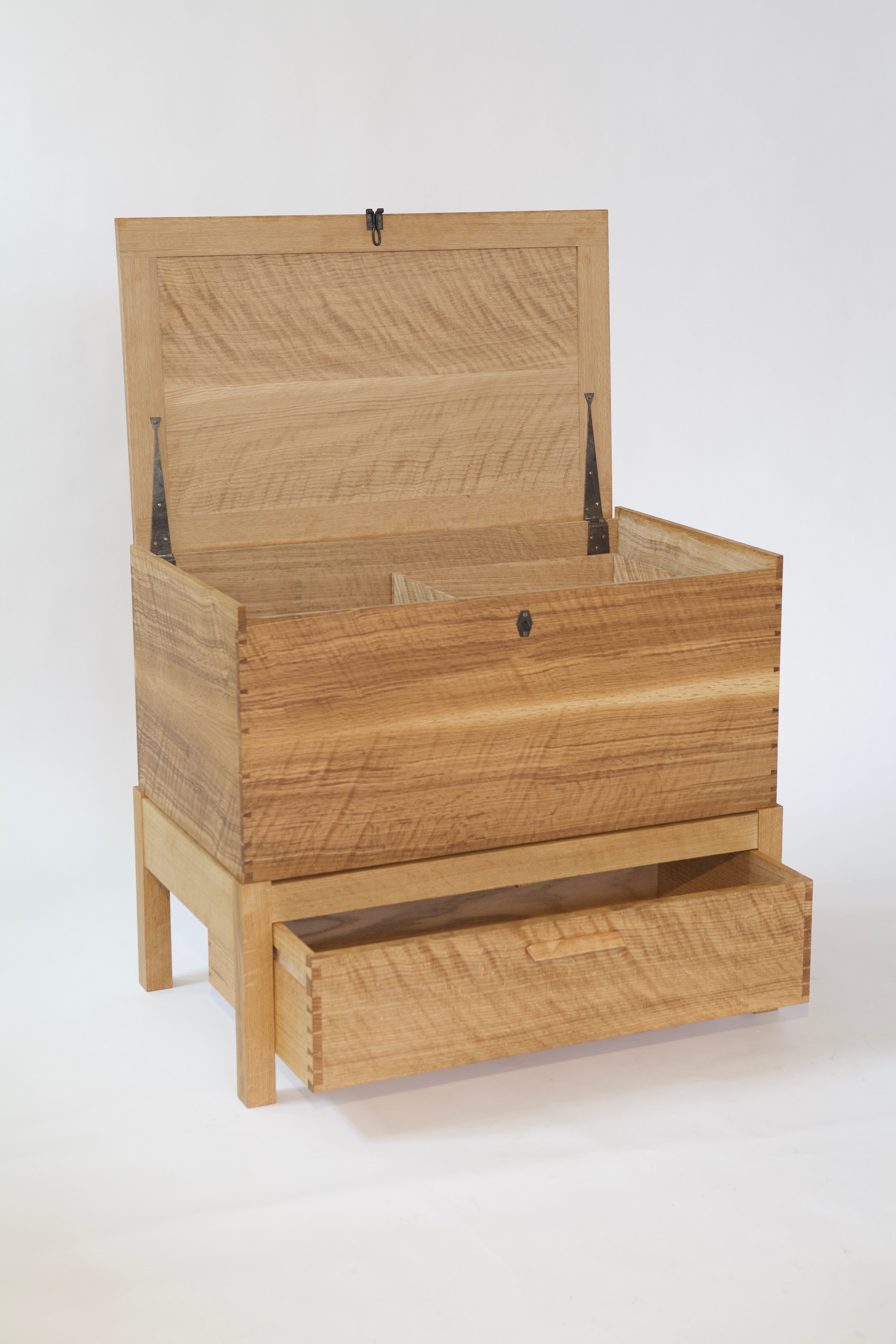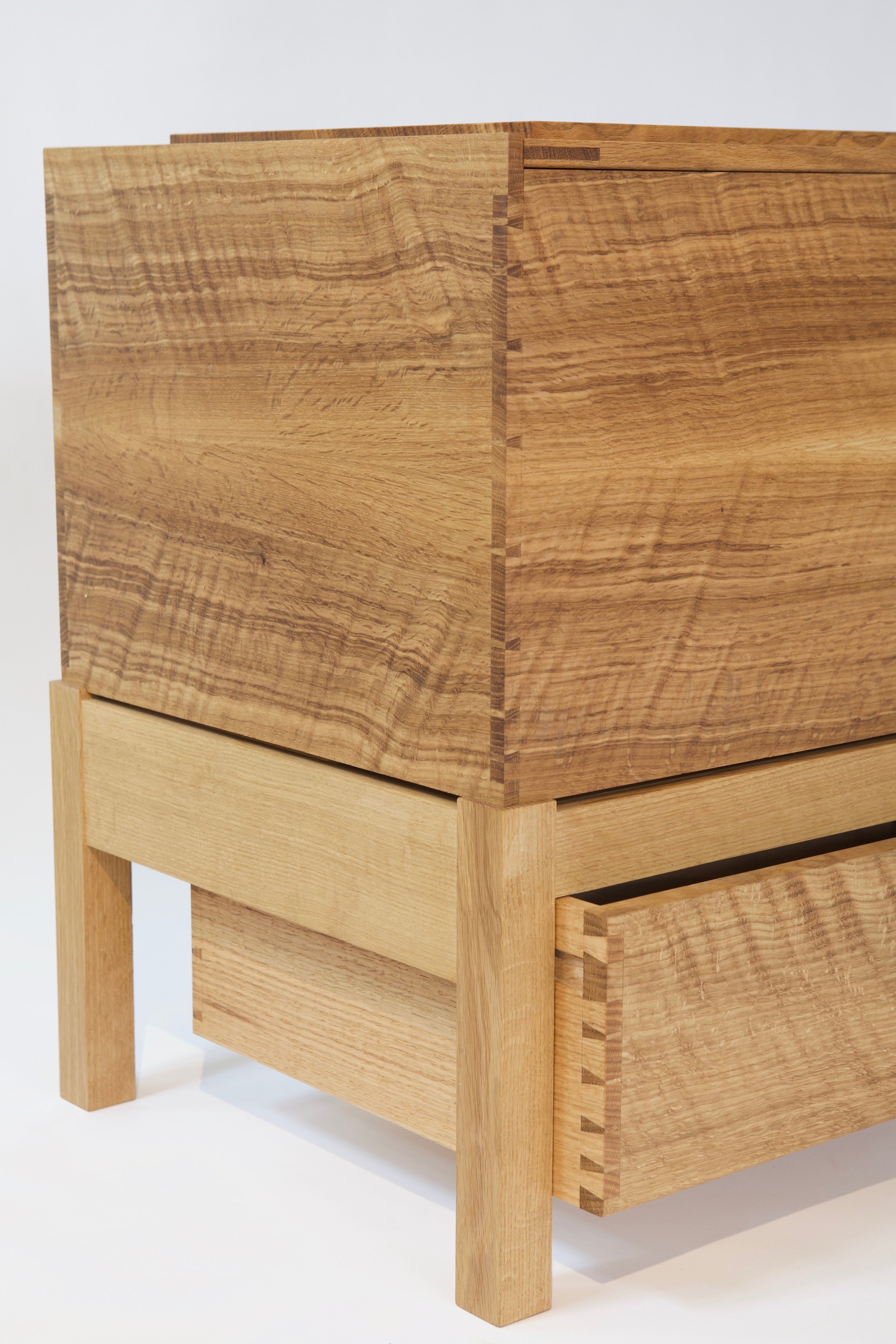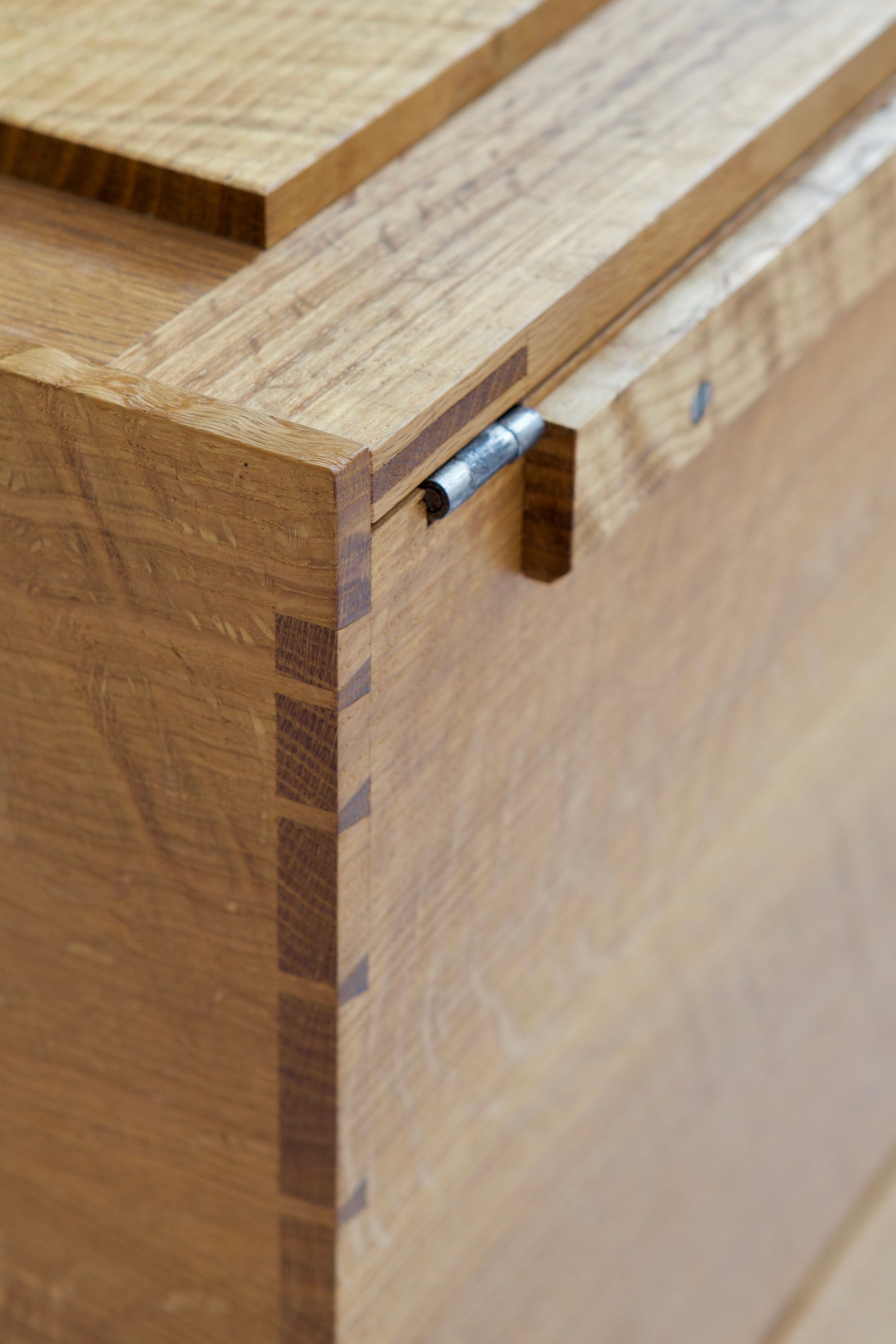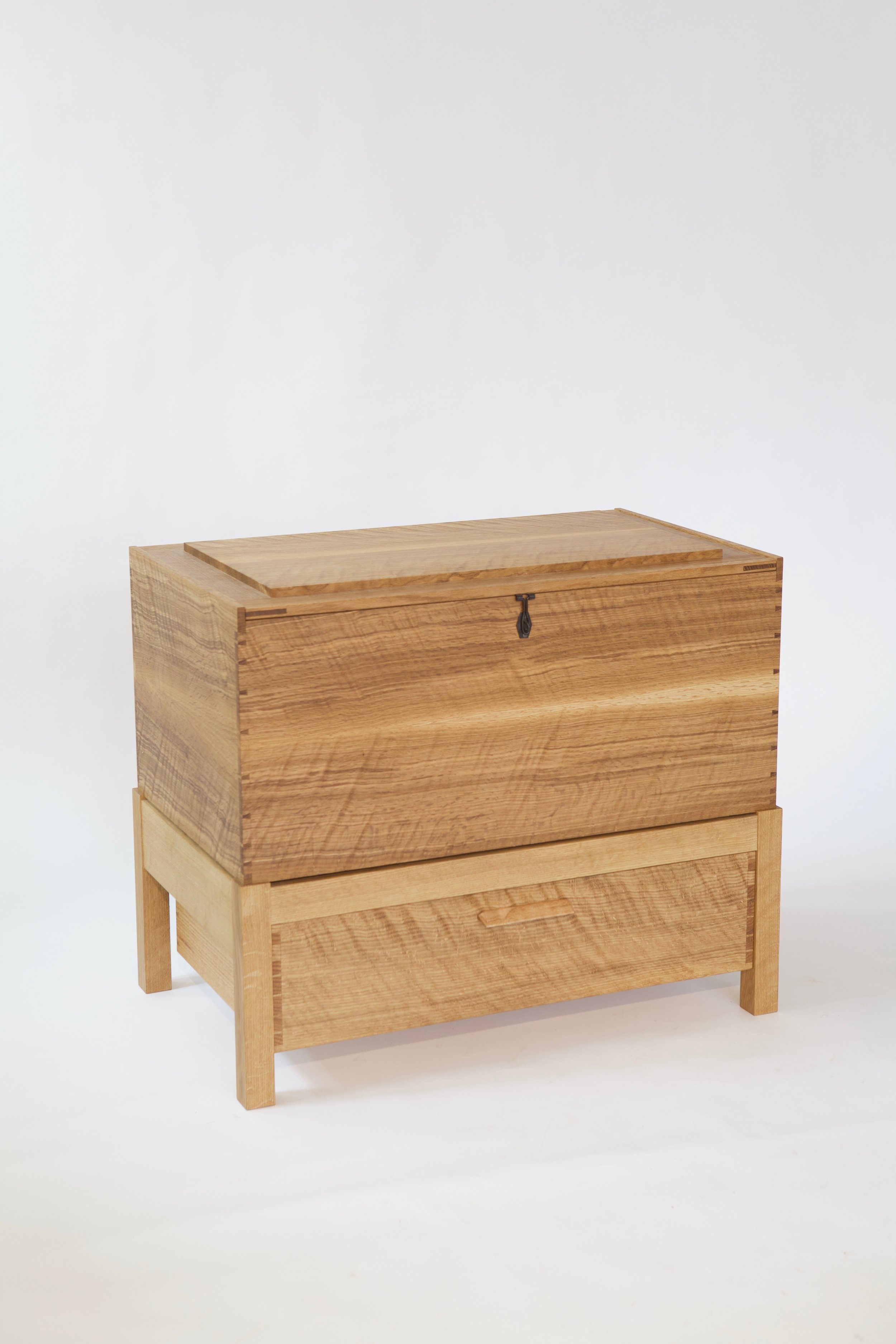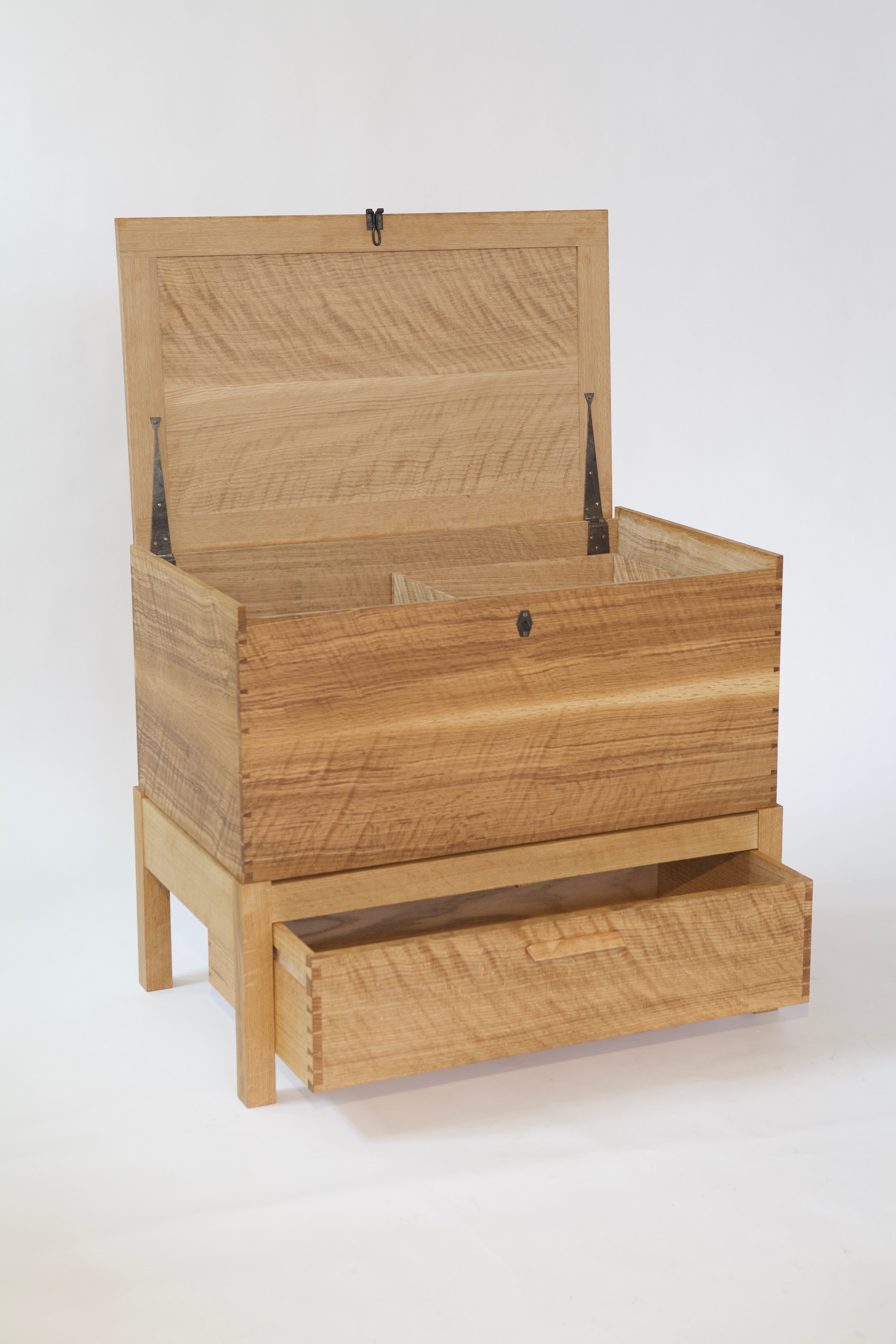 This Oak Dressing Chest is built with curly white oak and white cedar drawer bottoms and finished with Allback linseed oil wax.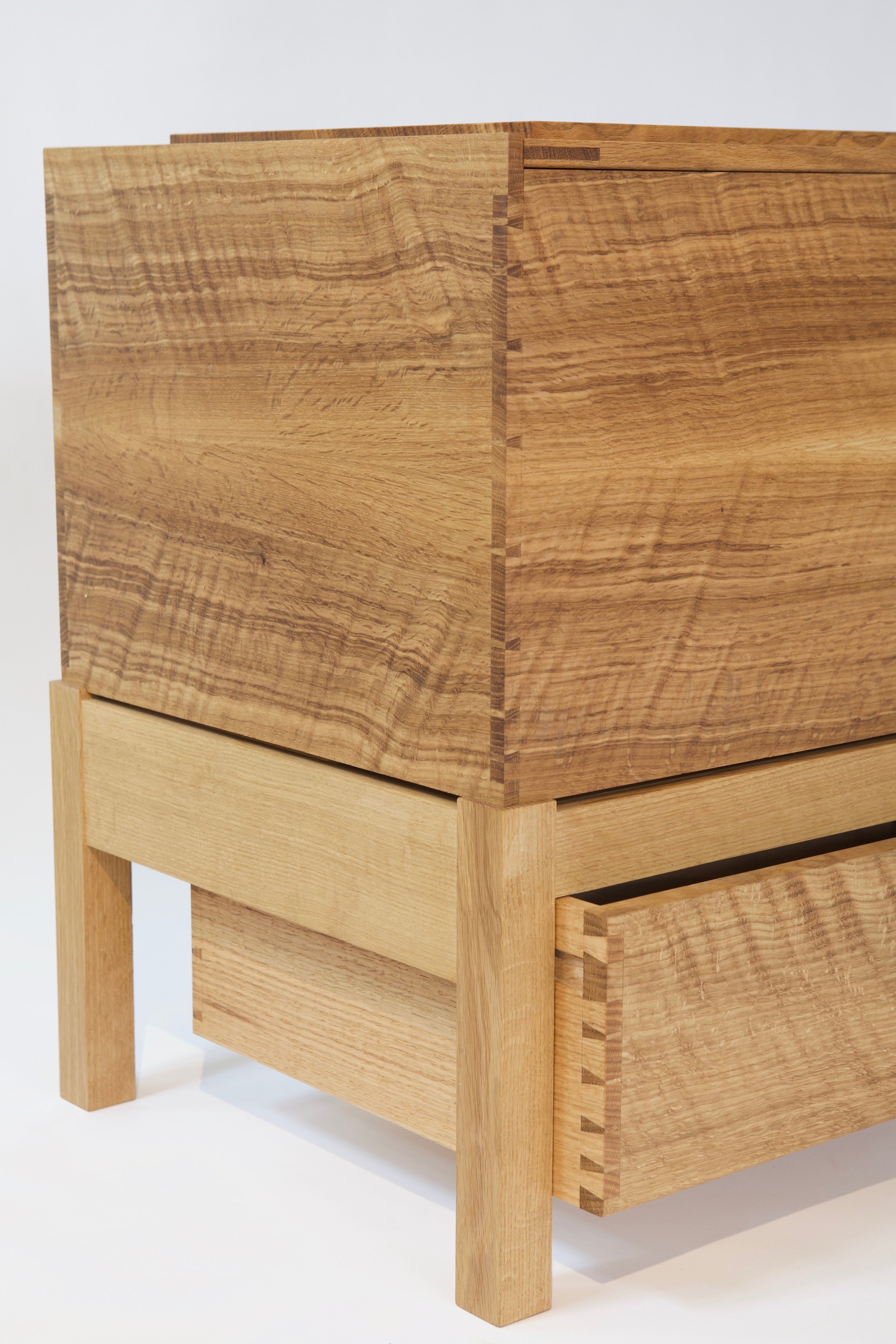 The carcase is constructed with resawn and bookmatched curly white oak parts, with a sapwood detail wrapped around the waist of the piece. This same board was used for the lid construction and the drawer front.
The interior of the chest has a simple sliding till, which are evidence of the influence this chest finds in the classic tool chest. The till slides on internal rails, and is made with the same curly oak as the carcase.
The hinges for this piece were made by Peter Ross, a North Carolina-based blacksmith. These strap hinges offset and complement the simple rectilinear structure of the chest.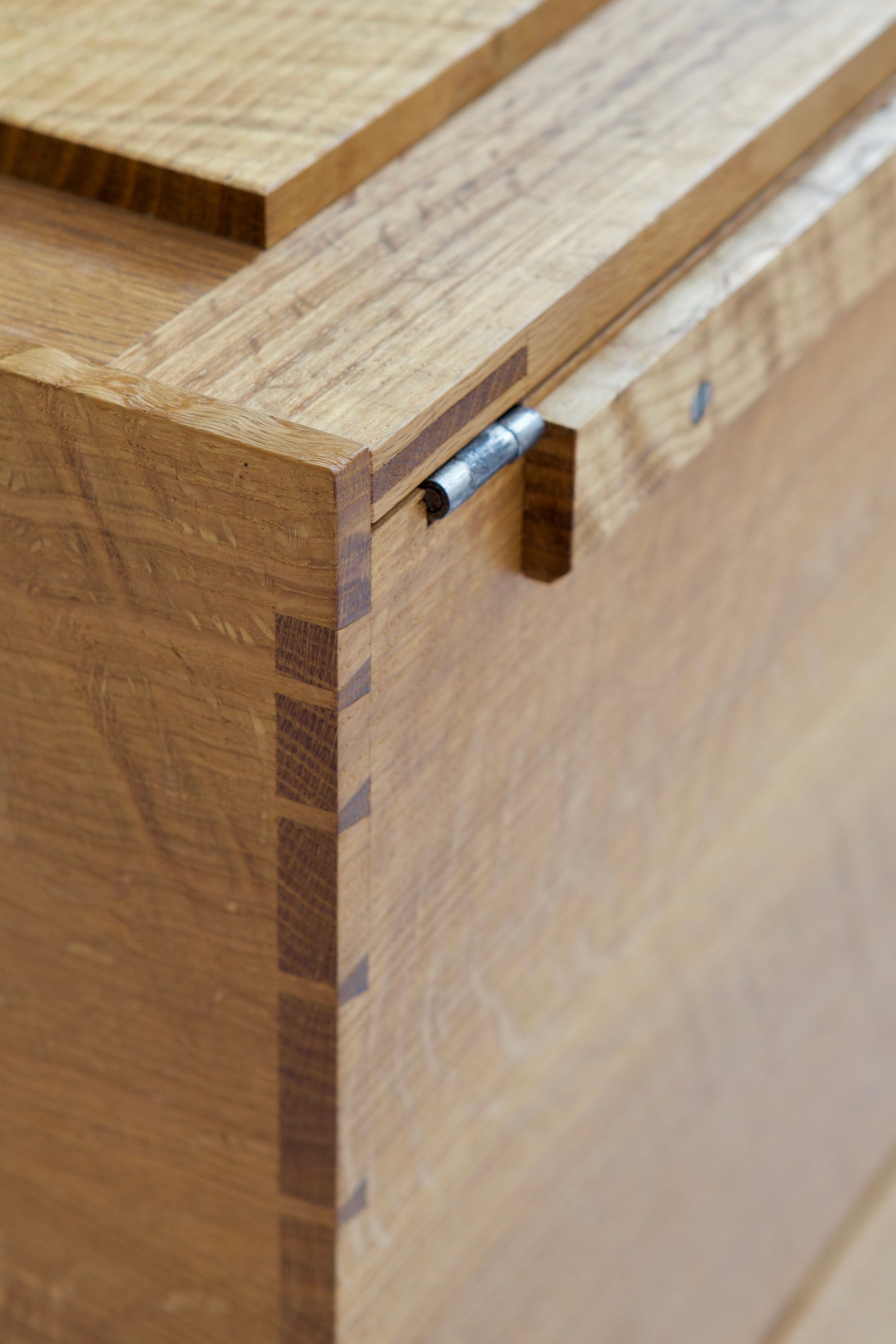 A main focus of this piece was to let the straightforward construction and joinery shine by resisting significant ornament. Here, the bridle joint and raised panel that comprise the lid, the carcase dovetails and the simple lid stay at the back of the chest show these honest elements.
The simple rectilinear form offsets the beauty of the wood and the honesty of the through dovetails – these aesthetic choices find their roots in both simple vernacular chest construction and the English and American "Arts & Craft" style of the 19th and 20th centuries.